Are you in the market for a small block, big block, stroker or LS engine for your project vehicle and eager to get it back on the road? Purchasing a crate engine is exciting but it can also be a large investment. With so many options on the market, it is important to do your research to ensure your investment is protected and reading customer reviews is a great way to determine where you should take your business.

We came across this post in our BluePrint Engines Owners group on Facebook and know that many others may share the same question: Why BluePrint Engines over another crate engine manufacturer? While we could confidently answer this, we believe the comments on this post written by real customers truly encapsulate the experience of buying a BluePrint crate engine. Check them out here: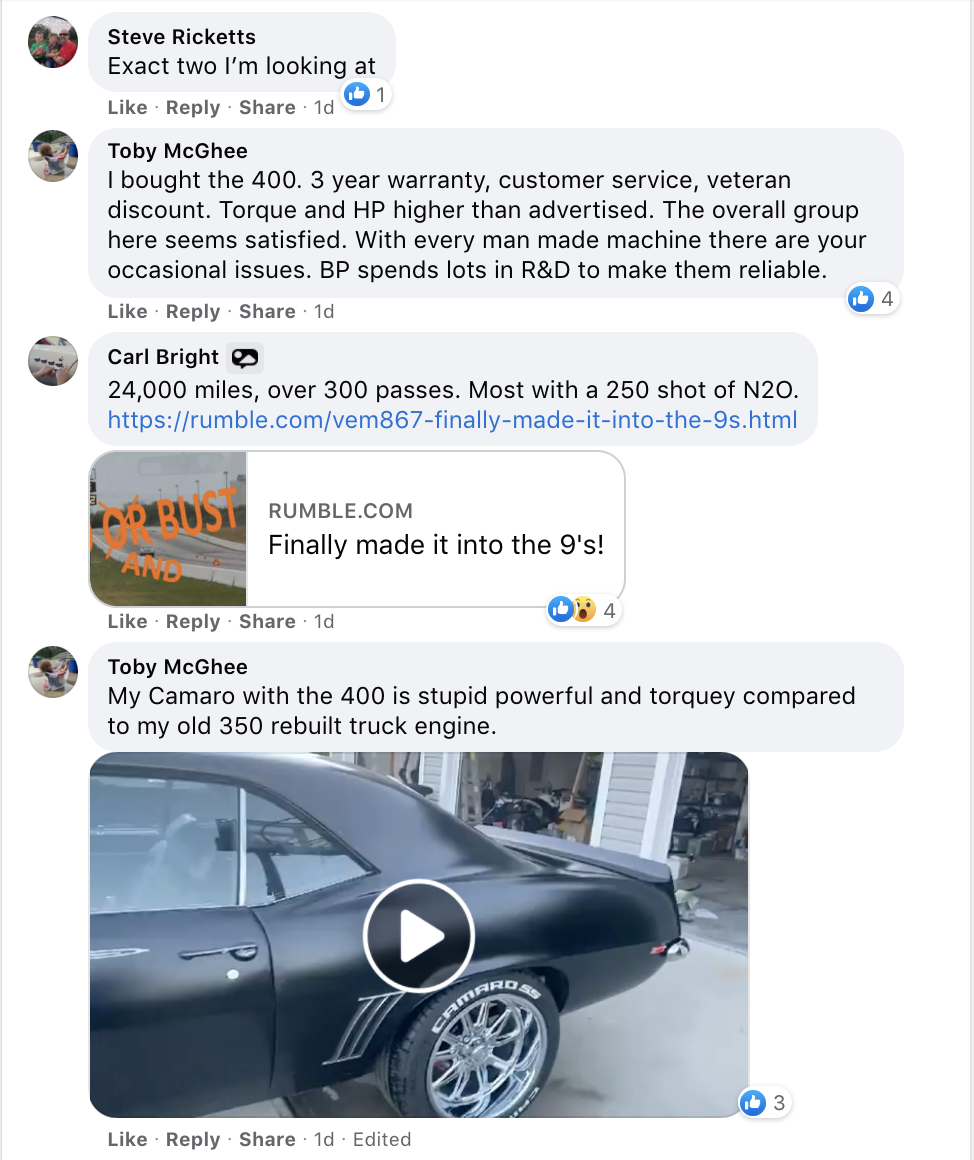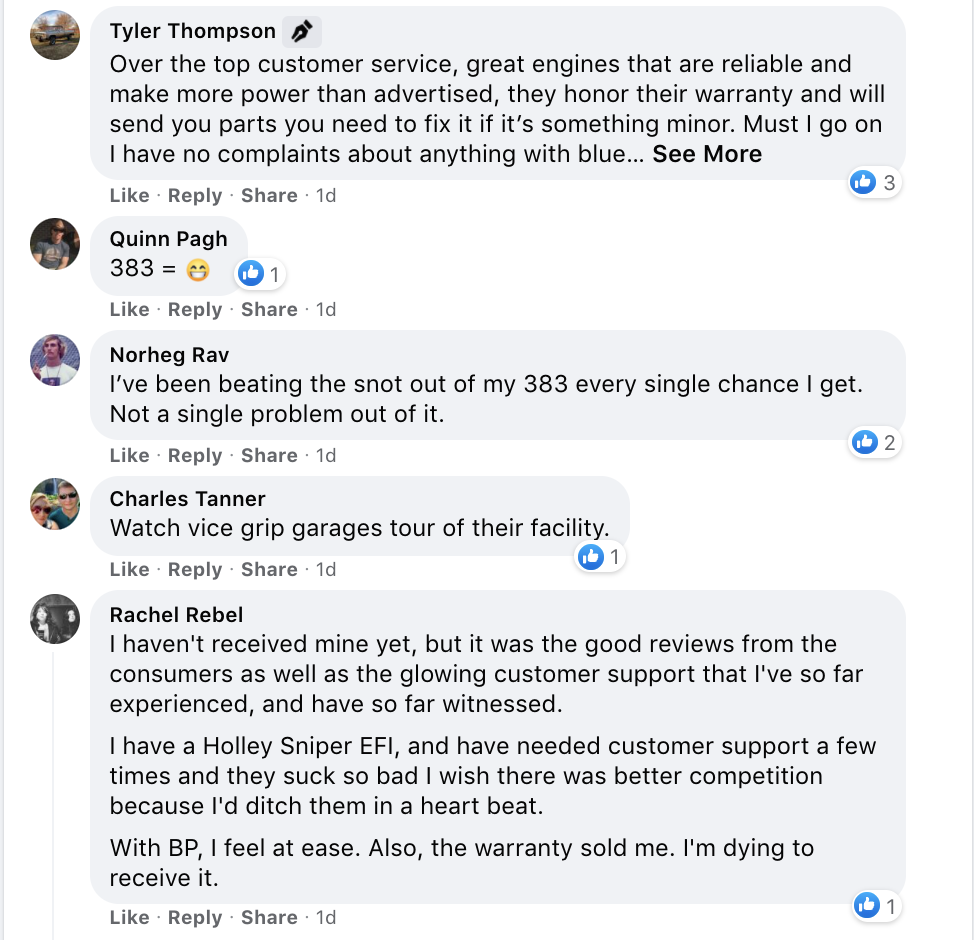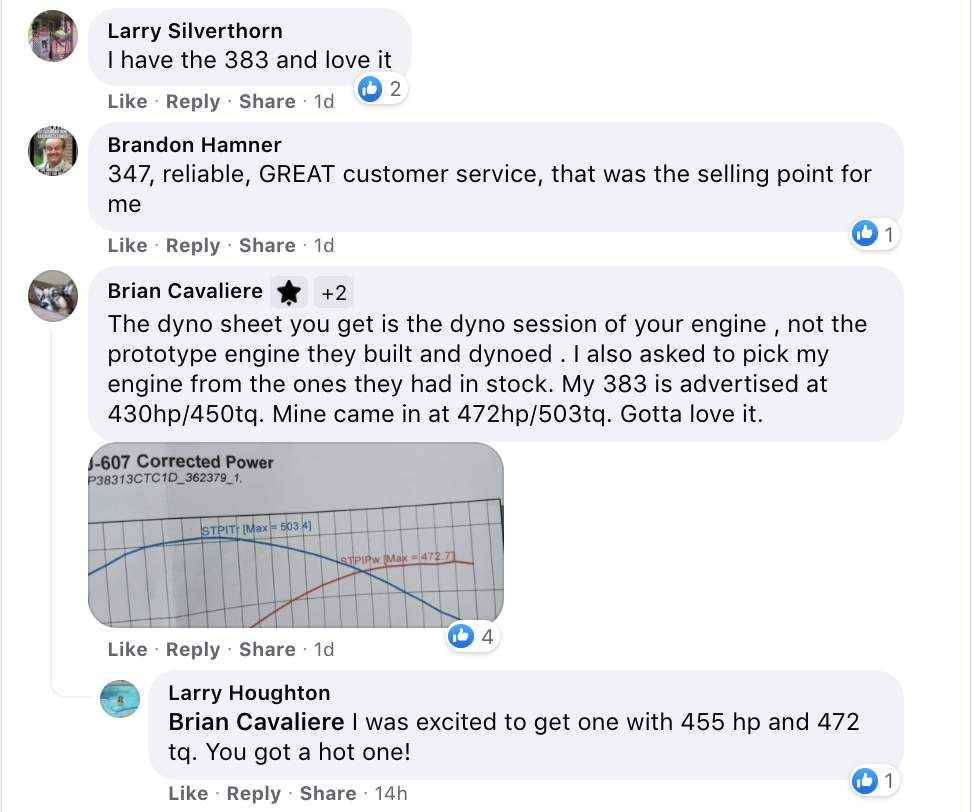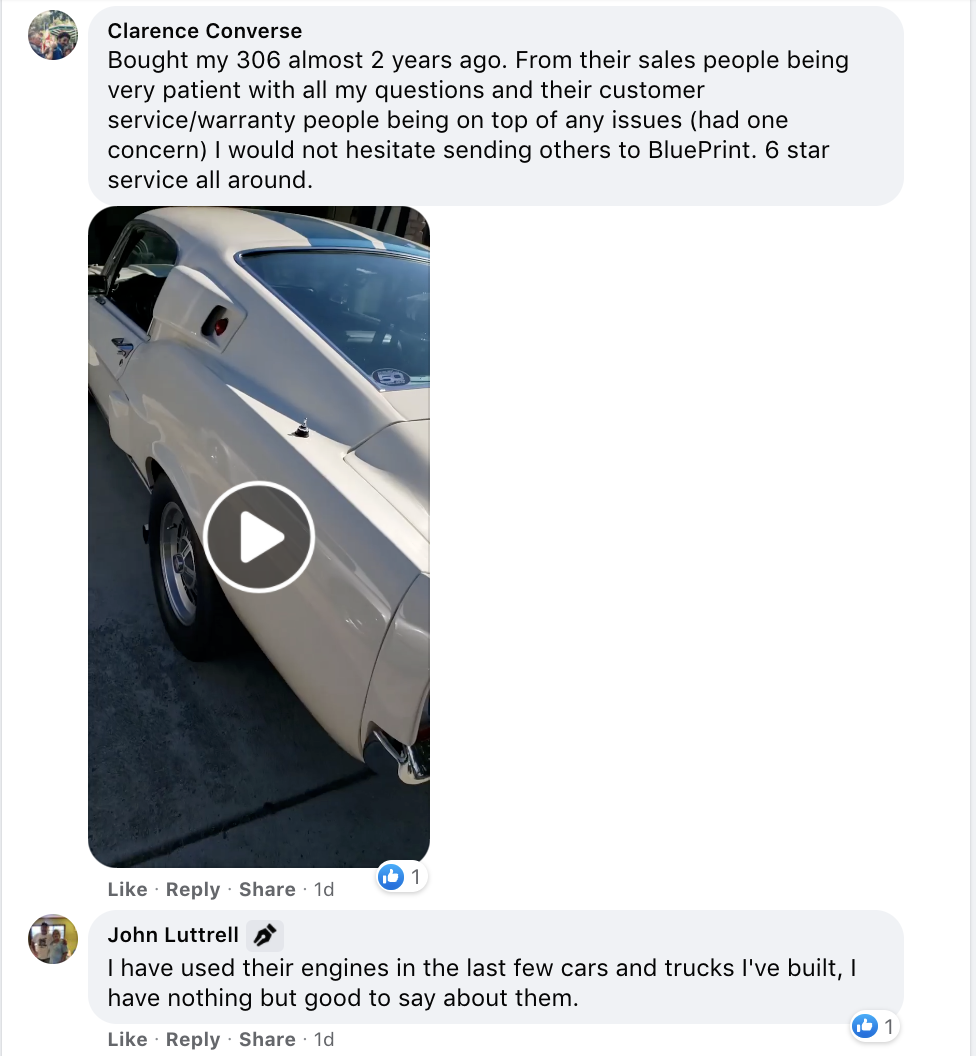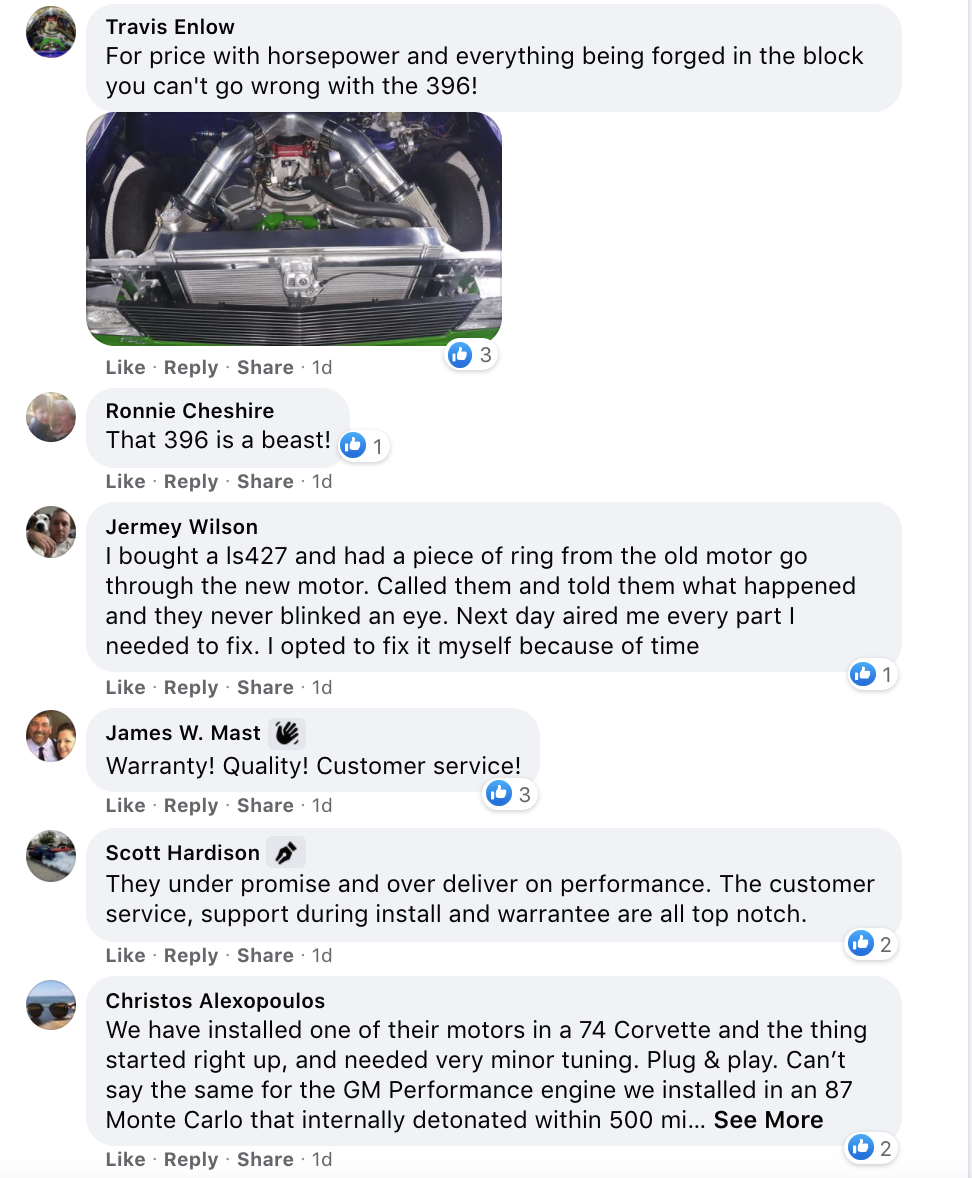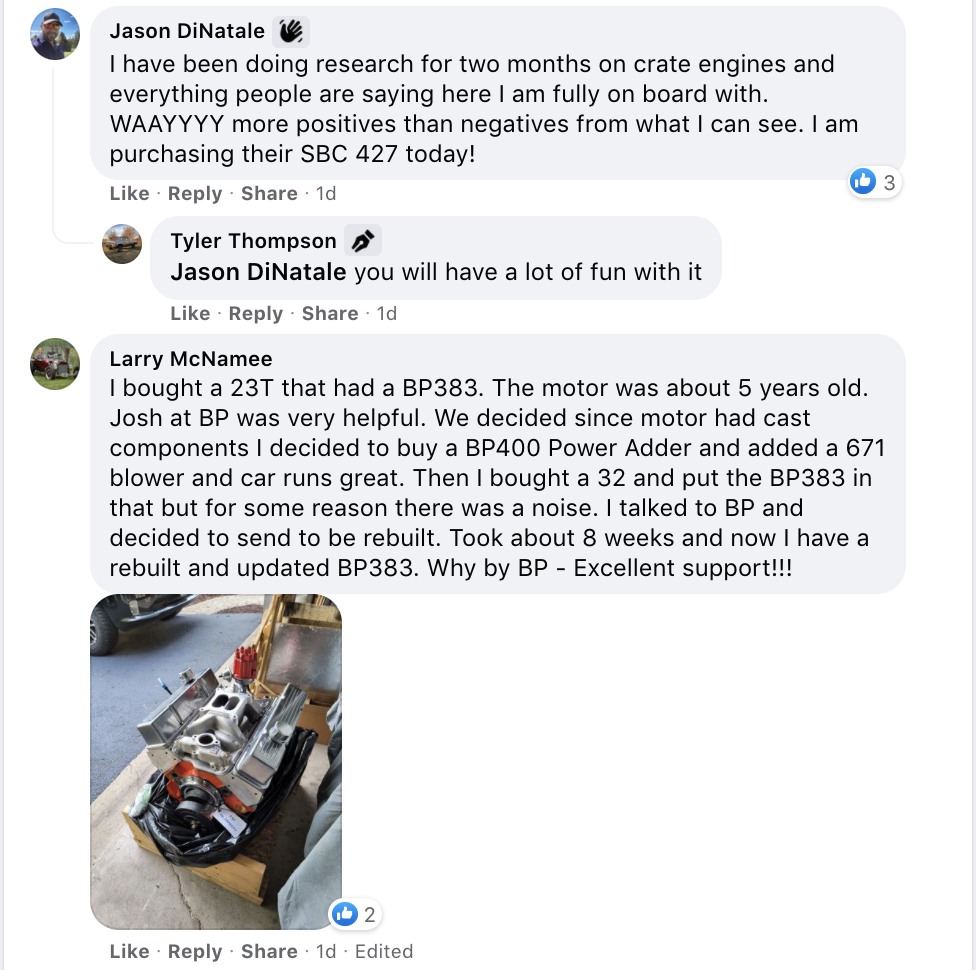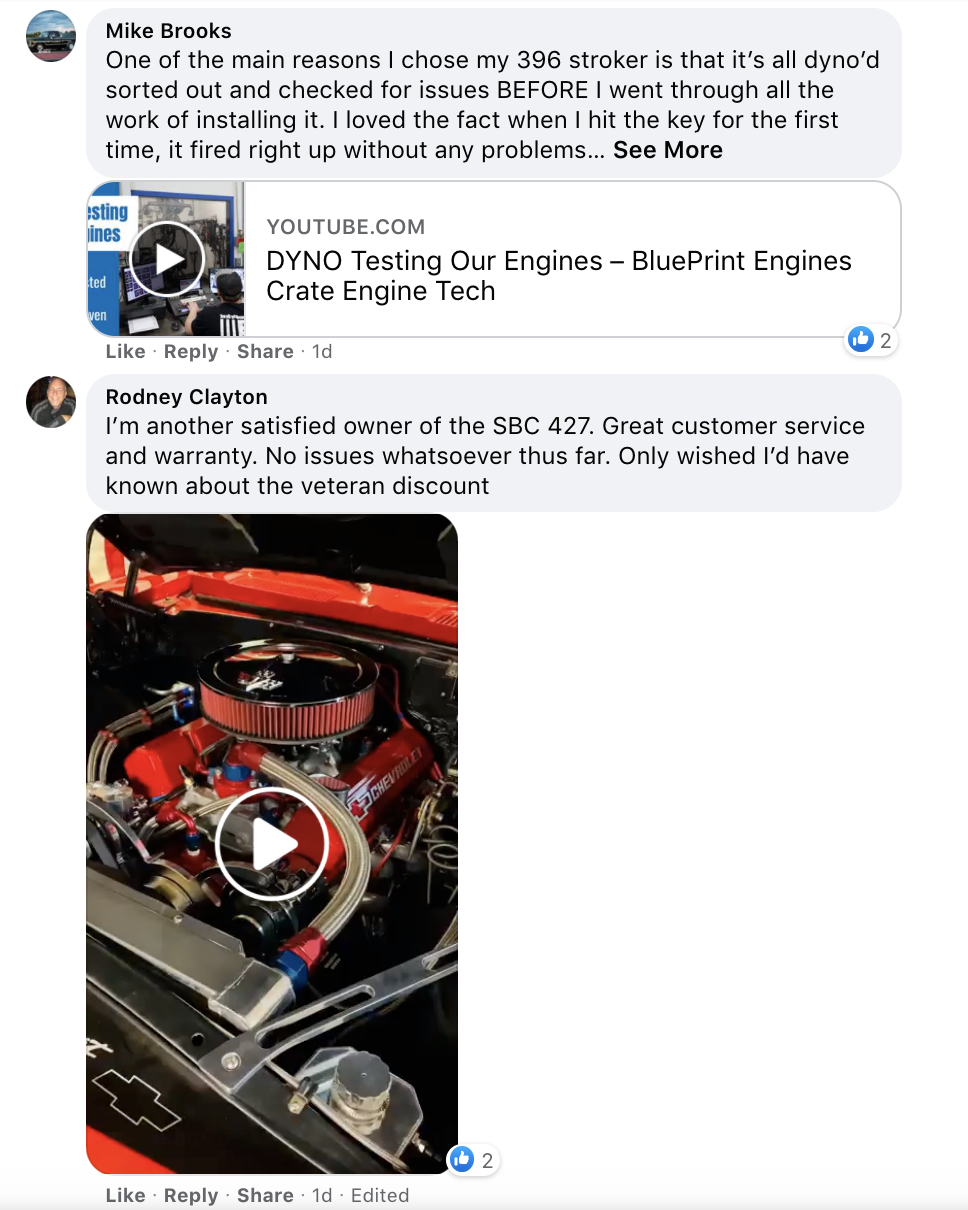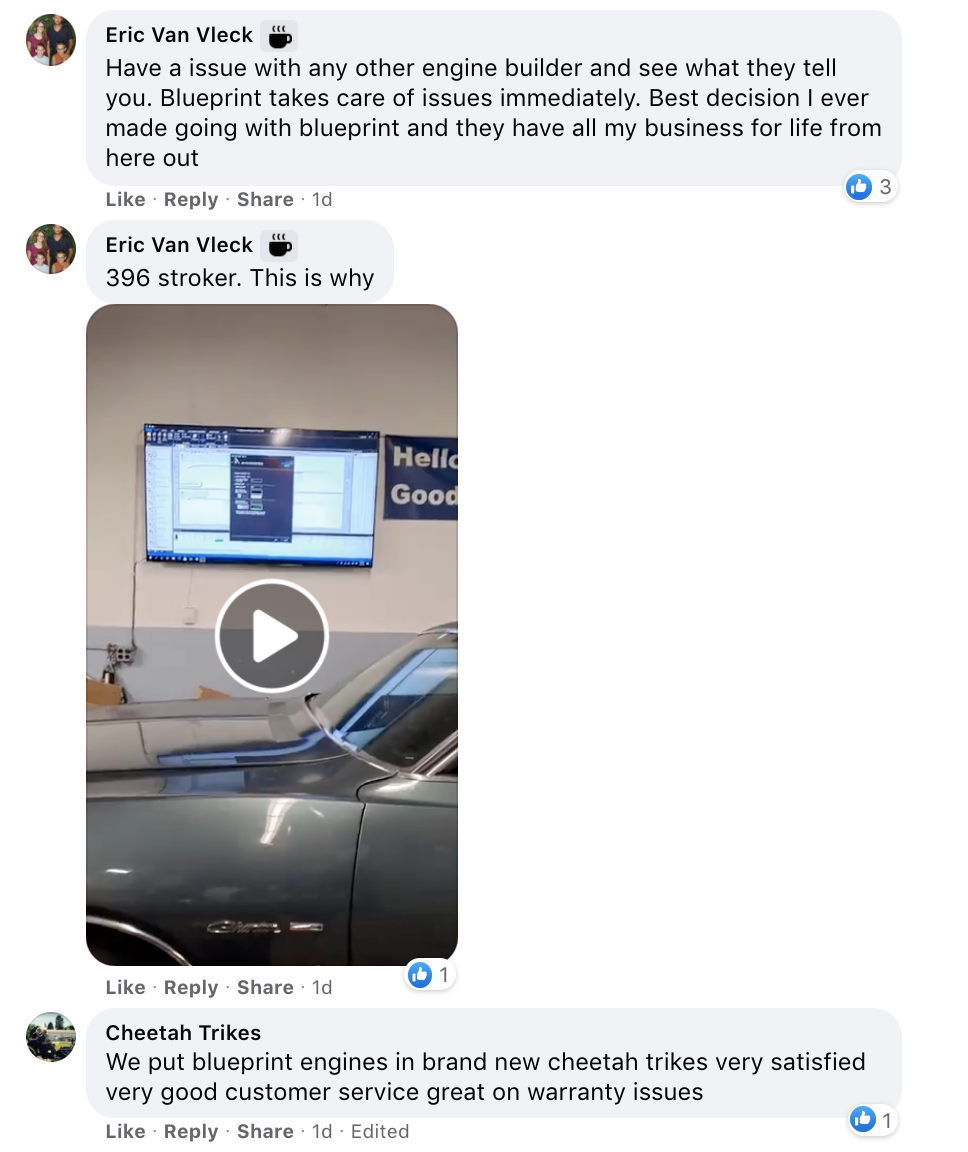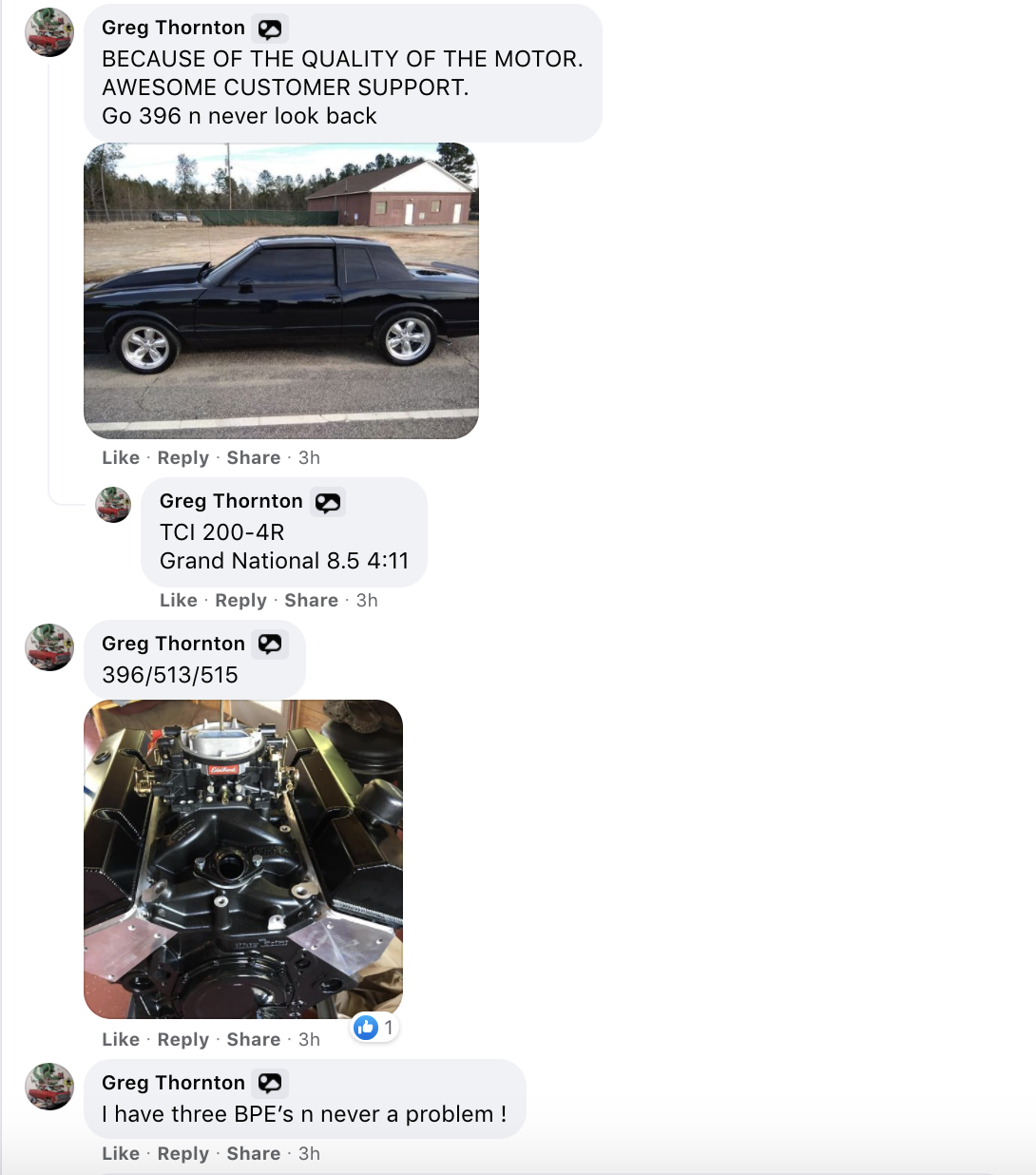 Thank you to our amazing customers! We see you and appreciate your honest reviews.