Over 12,000 crate engines are built each year at the BluePrint Engines facility in Kearney, Nebraska. From small and big blocks to fuel-injected LS and stroker engines, we simply cannot hire enough production employees to keep up with the level of demand.
BluePrint's engineering team is continually looking for ways to improve our manufacturing processes. One way this is achieved is through automation. By designing new equipment and machinery, we can speed up production without sacrificing quality. An example of this technology in action can be found on the BluePrint Engine assembly line where cylinder heads are installed on our crate engines.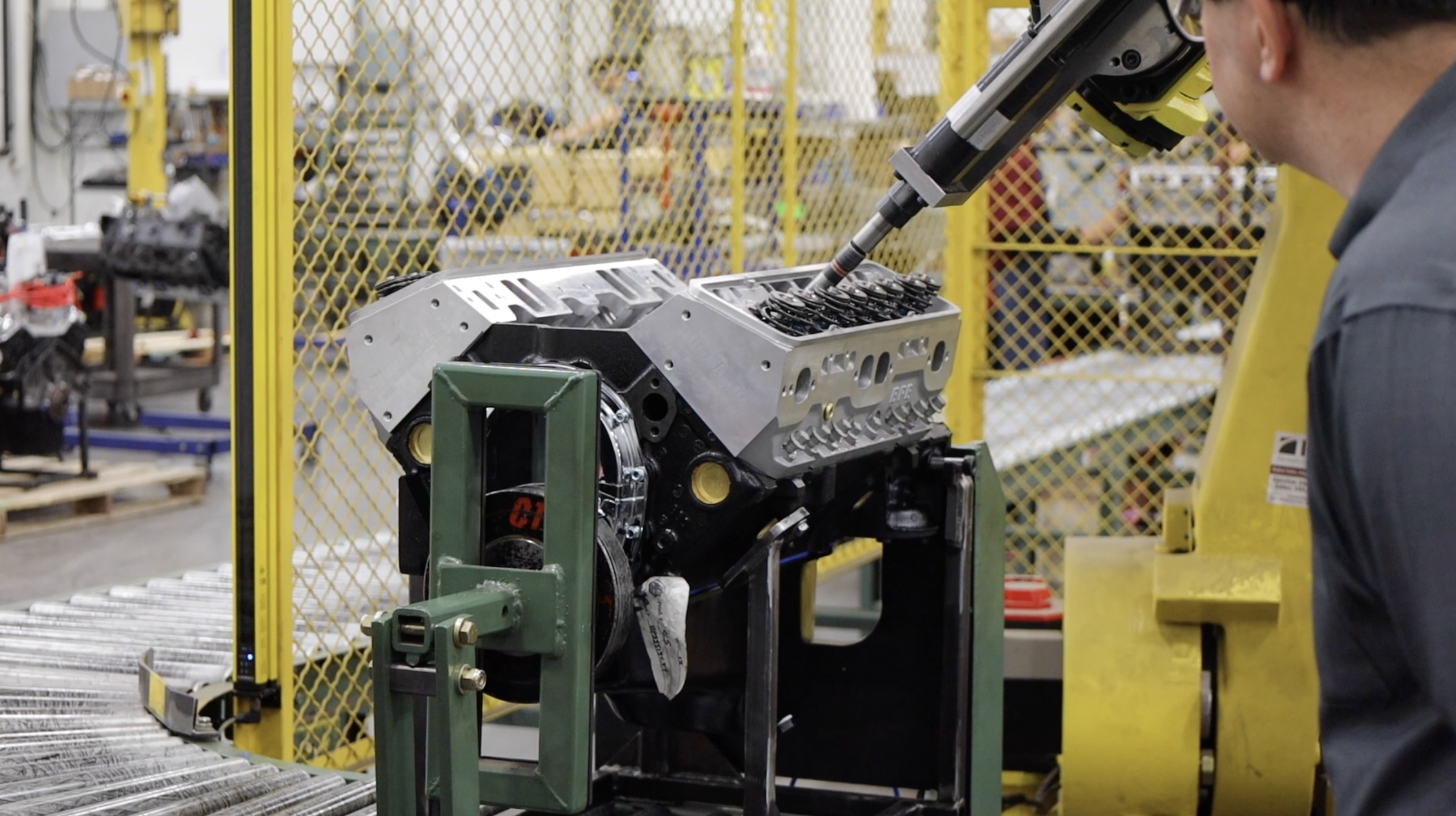 This machine has been calibrated and programmed to torque each set of cylinder heads to the correct specifications. It first ensures that all of the head bolts are properly seated and then follows a predetermined pattern of torque to condition the head gaskets and properly seal each engine. This makes installation consistent and repeatable, reduces wear on operators, speeds up assembly and most importantly allows us to control the quality of the assembly process. While this is one process that has been automated, our BluePrint Engines team is continually growing and there is no shortage of work available at the facility.
When we automate a task like this, it allows us to utilize our workforce to grow other areas of our product line up – such as our Builder Series engine and transmission packages that require multiple employees to assemble.
In our latest crate engine tech video, Steve Magnante speaks with BluePrint Engines' Director of Manufacturing to take a closer look at how this automated cylinder head installation process works. Click below to watch and learn more: