Nearly 70 years ago, Chevrolet introduced its first small block V8 and shook the automotive industry. With so many years gone by, it is becoming increasingly harder to find good, rebuildable engine cores.
In the past, BluePrint Engines relied on obtaining seasoned cores in order to build its high-performance crate engines that you know today. The company is now one of a handful of businesses that actually produces its own engine blocks.
With over 30 years of experience, BluePrint Engines is continually investing in its own manufacturing processes to offer high-quality crate engines at a great value. Most recently, the company has invested two-million dollars towards tooling and designing its own blocks. These new BluePrint small blocks are cast and machined in the USA and feature:
Thicker decks
Thicker cylinder walls
Thicker main webs
Splayed main caps
BluePrint's new block castings are a stronger and improved design over the OEM small block Chevy. They can be machined up to 454 cubic inches of displacement!
Engines that are 396 cubic inches and below have a four inch bore. This means that they can be freshened up and rebuilt down the road (if needed).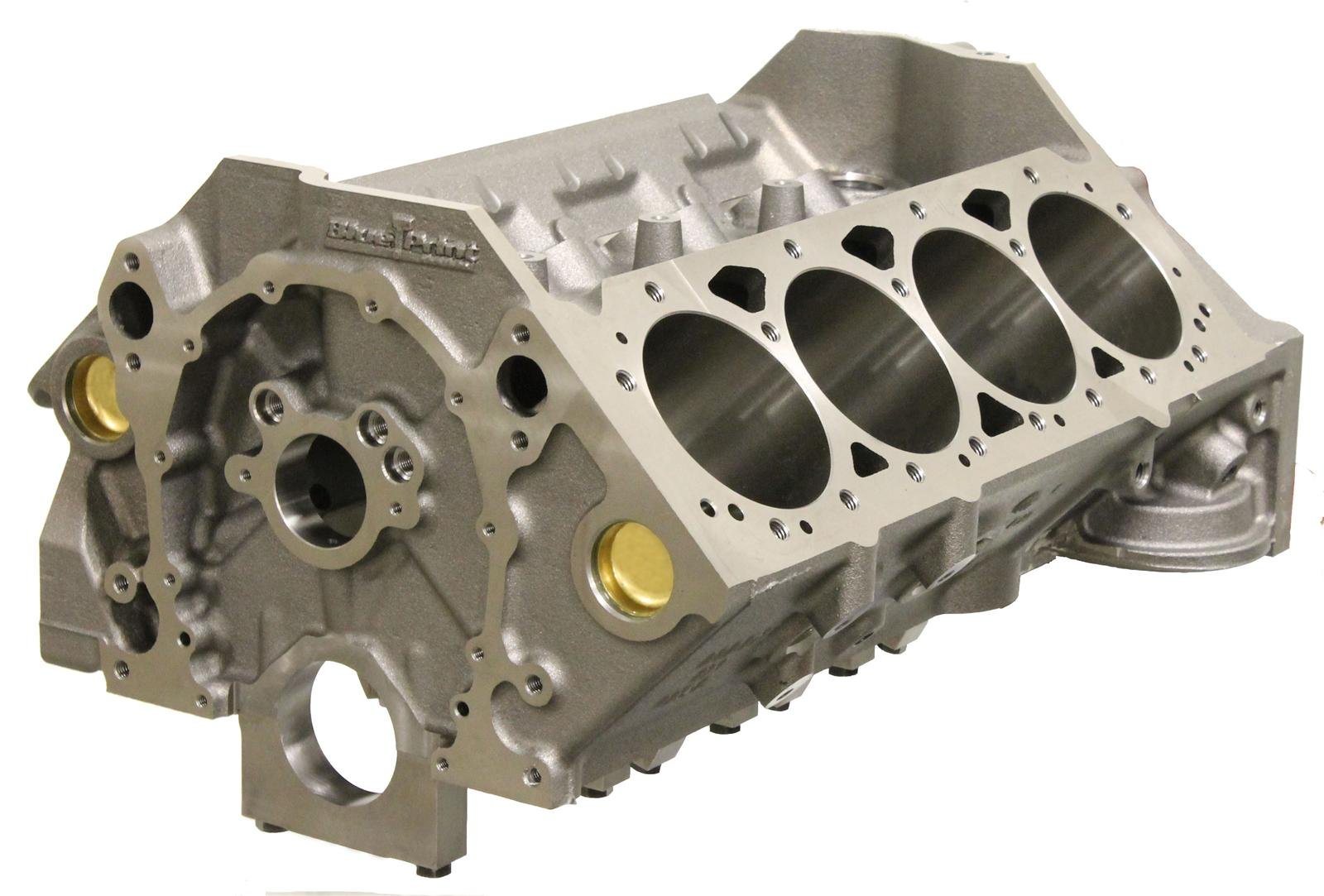 Entry level crate engines are still built using seasoned cores, but when you order a mid to high performance level crate engine, it will be built with one of BluePrint's new block castings at no extra charge.
"Designing and producing our own blocks allows us to fully control our processes and assure quality. We are also able to increase production now that we do not have to rely on seasoned core suppliers," explains BluePrint Engines Product Manager, Johnny McDevitt
Check out our latest crate engine tech video with Steve Magnante to learn more: